FCC Faith Groups are about
Creating & Cultivating Community
At FCC, we believe in the practice of meeting together for corporate worship services and gathering in smaller groups for encouragement, study, prayer, and developing relationships.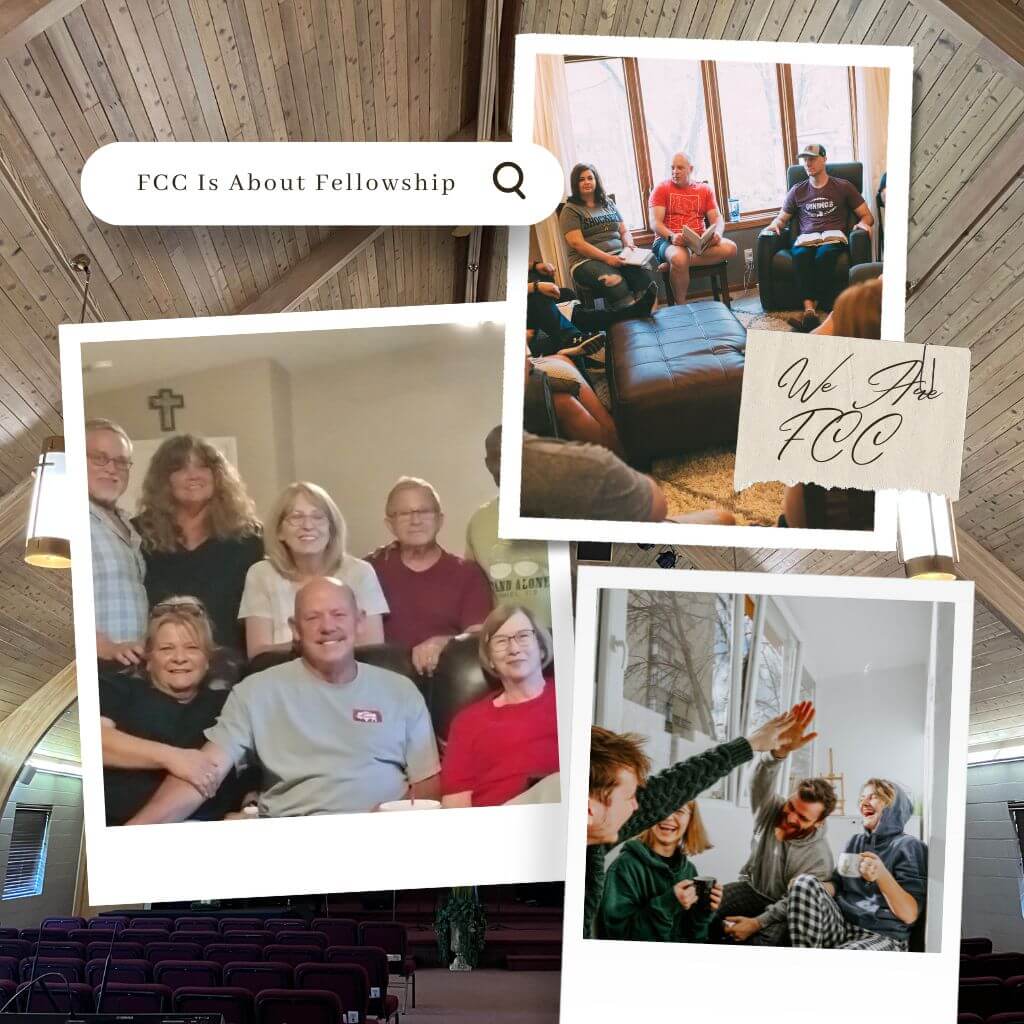 Everyone has a Story
You have a story. I have a story. Finding a Faith Group where others have a similar story—or a story that deeply resonates with you—and being able to share with one another is one of the beautiful reasons for Faith Groups. Even more exciting is coming together with those of like-faith and discovering how each of our stories wondrously weave together within the Great story of redemption through Jesus Christ. 
A Quick Look
FCC FAITH GROUPS
For more information on FCC Faith Groups, or, if you have any questions about them, make sure to fill out the Faith Groups Connection Form below. It is right next to the FCC Events Calendar.  [Tap on each group on your phone/tablet for more info]
Things we love about Faith Groups
FCC Faith Groups Focus
There's so many reasons that we love our FCC Faith Groups. While there are several different Faith Groups, and each are as unique as those who make them up, here's six features that you'll find at them all.
1 Thessalonians 5:11
Therefore encourage one another and build one another up, just as you are doing.
Hebrews 10:25
Not neglecting to meet together, as is the habit of some, but encourage one another, and all the more as you see the Day drawing near.
Proverbs 27:17
Iron sharpens iron, and one man sharpens another.
Matthew 18:20
For where two or three are gather in My Name, there I am among them. 
Colossian 3:16
Let the word of Christ dwell in you richly, teaching and admonishing one another in all wisdom, singing psalms and hymns and spiritual songs, with thankfulness in your hearts to God.
FCC Calendar
Faith Group Events
Feel free to browse the FCC Calendar and find the next Faith Group event that you are interested in attending.  FOR MORE DETAILS or any questions you may have about the FCC Faith Groups, fill out the Faith Group Contact form. Make sure to select the right group from the dropdown.